How to Make a Line Graph in Excel on Mac
How to Make a Line Graph in Excel on Mac
Line graphs are a popular Excel chart type to visualize trends and changes over time. While the steps are mostly similar across Windows and Mac, there are some differences to be aware of when creating charts on Mac Excel.
1. Enter the Data
Create a table with columns for the data categories. The first row should have the labels. Each row represents one data point.
For example:
```
Year Revenue Expenses
2018 $200,000 $150,000
2019 $250,000 $180,000
2020 $300,000 $200,000
```
2. Select the Data
To insert the line chart, you need to first select the data range. This includes the column headers, which will become the legend labels.
You can select by clicking and dragging across the cells.
3. Insert Line Chart
Go to Insert > Chart. Or use the Chart button on the toolbar.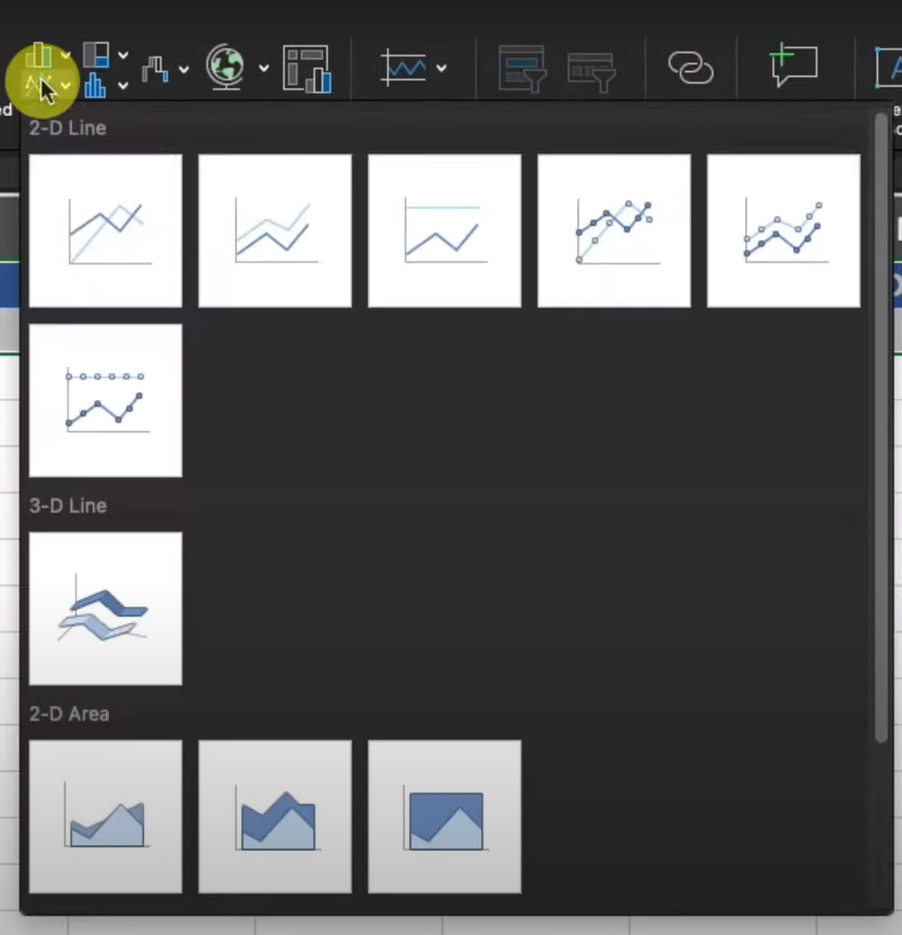 In the Charts section, select the Line chart icon. This inserts a basic line chart.
4. Modify the Chart
To change the chart style, click the Chart Design tab. Choose the color palette and style you want.
Double click the chart axes to edit the titles and labels.
5. Format Data Series
To customize individual data series, click once on the line to select it. Now you can change colors, add data points, and more in the Format pane.
Repeat for other data series.
6. Set Axis Bounds
On the Chart Design tab, click Format > Select Data. Adjust the axis bounds in the pop up to zoom the axis scale.
And that's how you create informative line graphs in Excel for Mac! The process is very similar to Windows.
Comment