Office Facelift! In September, Microsoft Will Release a New Default Theme and Fonts, Giving You a Different Office Experience!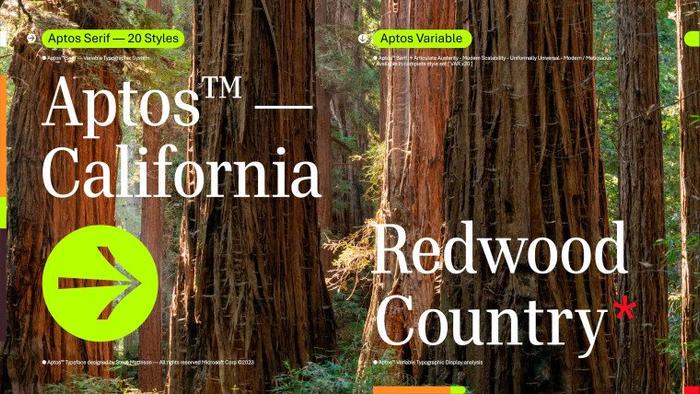 Microsoft is currently testing a new default theme for Office, which will roll out to all Microsoft 365 users next month (September), according to the latest information from Microsoft's Microsoft 365 roadmap.
Microsoft says it's refreshing the default Office theme with new Aptos fonts, new color palettes, styles, and updated default line weights.
Back in 2021, Microsoft asked users to choose a new default font for their Office apps from five final candidate fonts, and this new Aptos font was named Bierstadt at the time. The newly named Aptos font will replace Calibri as the default font for Word, PowerPoint, Outlook, and other applications, and other fonts that are not selected will still be added to Microsoft Office applications as optional fonts. The Aptos font will also be available as another alternative under its original Bierstadt name. Calibri will also remain an optional font when the update rolls out next month.
Along with the new fonts, Office apps under Microsoft 365 will also get a new default theme with some new color options, where yellow has been replaced by dark green. When first showing off these new Office theme colors, Microsoft had this to say:
We also researched popular color schemes and design trends and created a set of default colors that work well across all Office apps, which can help you easily create accessible content. You can use these new colors to Style things like charts, lists, and shapes.
---
The biggest change to the color palette is the removal of yellow in favor of dark green, and one of the lighter blues has been swapped for teal. Microsoft says this will allow for better contrast between the shapes and lines available in Office documents.

The default styles for Word and Outlook are also being updated to "make them easier to read, look more professional, and easier to navigate," said Jess Kwok, Microsoft's product manager for Microsoft 365 Apps.
What do you think of this new change?
Comment